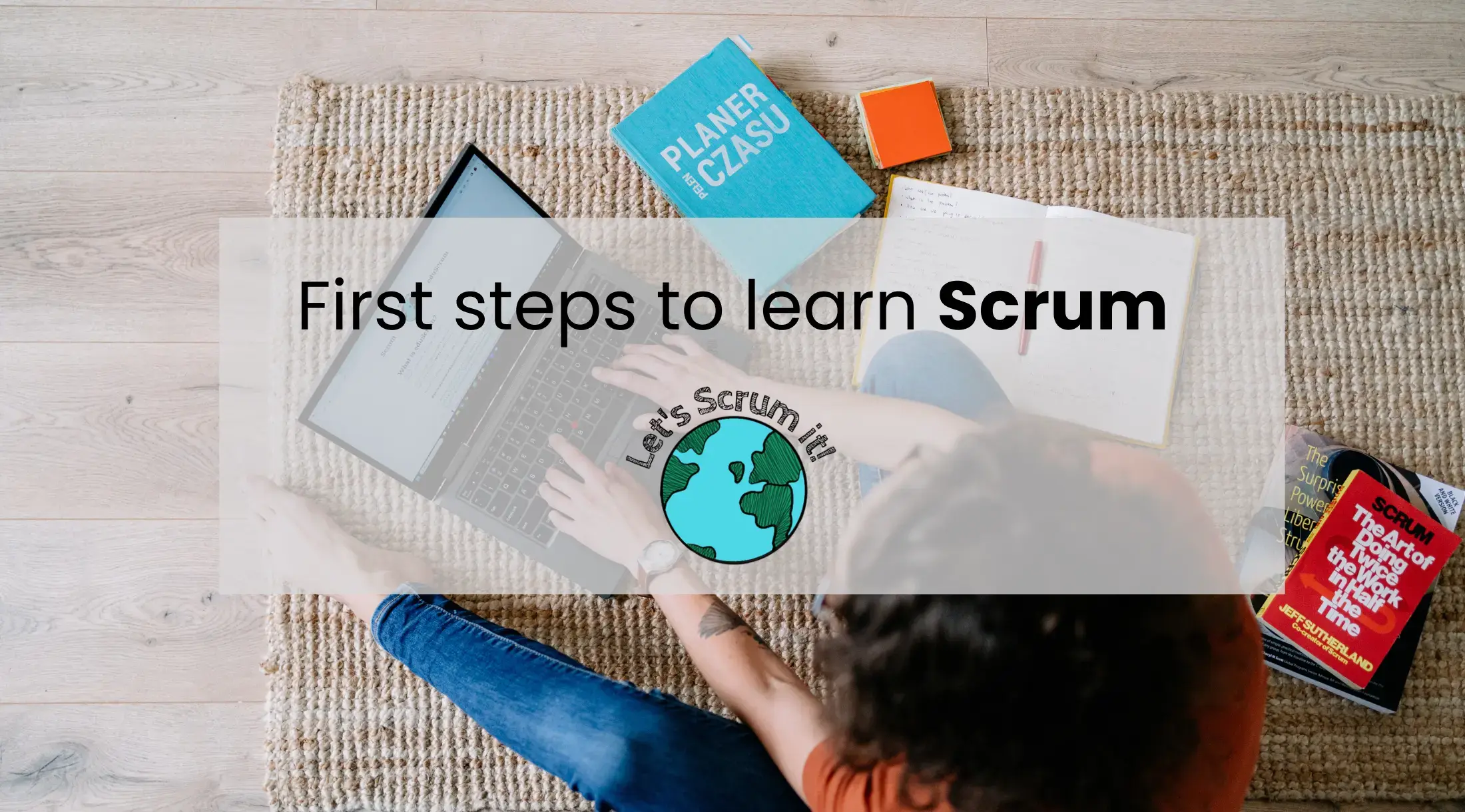 First steps to learn Scrum
April 19, 2020 • 5 min to read
Would you like to discover what Scrum is, but you don't really know how to start? This post is perfect for you. Jump in!
Table of Contents
Introduction
*This post has been updated based on the [Scrum Guide 2020](https://scrumguides.org/scrum-guide.html)

If you've never heard about Scrum or seen it in practice, it can be challenging to learn how to use it. I was there a while ago when I heard about Scrum for the first time. To clarify, I didn't have an IT background, I was working in a financial company and I was trying to find a new path for myself. Then, I found out about Scrum and started discovering it.
Currently, I have some knowledge and experience in this framework and I would like to share it with you. If you are a total newbie in this topic or you would like to better understand Scrum, follow the steps below.
1. Open your mind
"Wait, what? I just want to learn about Scrum, why are you talking about opening my mind?"
Yes, that's right. The reason is simple. Scrum is probably different from anything you've heard about before and it will be really difficult to learn about it without being open-minded (This sentence doesn't fully apply to teachers. Scrum used in education (eduScrum) has many similarities with the Montessori method.).
I know that it is easier to follow your old thinking patterns, but try to develop new mindset in order to understand Scrum.
2. Read Scrum Guide
Scrum Guide is the summary of Scrum written by Ken Schwaber and Jeff Sutherland. They created this framework in the early 1990s and published the first Scrum Guide in 2010. It has been revised multiple times in the meantime to adapt to the changing world.
If you really want to learn about Scrum, this document should be your Bible for the upcoming months or so. I know a lot of people who were trying to use Scrum without it and it didn't go well. Due to the popularity of this framework, there is a lot of misinformation about it, totally against the initial concept.
So, read it multiple times and have it always nearby in case of any concerns or questions. You can find it in multiple languages on scrumguides.org.
3. Learn from others
There are many people who are already using Scrum and have a deep practical knowledge about this subject. If you want to meet them and learn about their experience with Scrum, I strongly recommend being part of the community on scrum.org. It is a reliable website, created by Ken Schwaber - co-creator of Scrum. You can find a lot of interesting articles in their blog section and follow or join discussions on the forum.
What is more, they have multiple Scrum related resources that are well-organized and based on the Scrum Guide. I spent hours on that website and it helped me to sort out my knowledge about Scrum.
If you can, join the meetings of your local Scrum communities. You can be surprised how many great people you can meet there.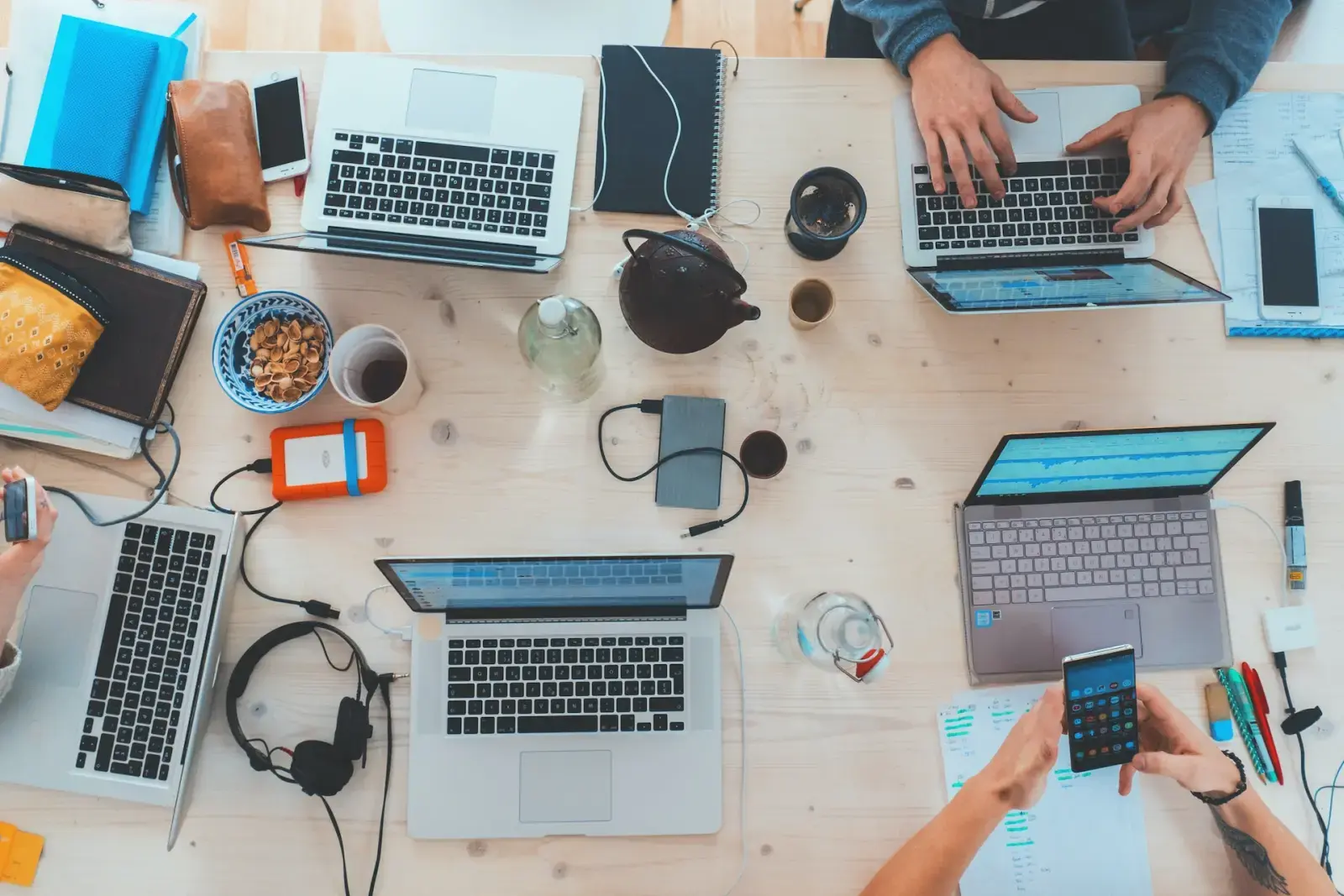 4. Read The Agile Manifesto
You can use Scrum without reading Agile Manifesto. But in my opinion, reading this document helps to put Scrum into a broader Agile context.
Agile Manifesto was created by 17 software development representatives in order to sum up their new "agile" way of thinking. They summarized it in 4 values and 12 principles. You can find more details on Agile Manifesto website.
5. Be prepared for difficulties
As you could read in the Scrum Guide 2017:
Scrum is lightweight, simple to understand, but difficult to master.
It is a perfect description of the Scrum, because using it daily and "doing" it well can be difficult. Important success factor is being mentally prepared for these difficulties.
I am sure that you will not be able to think about all the issues that will happen in the future, but prepare your mind. Write down all subjects that you think you can struggle with and brainstorm how you could avoid or minimize negative effects.
6. Start implementing it and do not stop learning!
I could continue the list with multiple learning resources, but the truth is that the biggest lesson is - using it! Every organization and case of implementing Scrum is different. You can have all theoretical knowledge, but it will never replace learning from practice. You should already know from the Scrum Guide that:
Scrum is founded on empiricism and lean thinking. Empiricism asserts that knowledge comes from experience and making decisions based on what is observed.
It means that in this framework you learn from experience. That's how you can discover the best solutions for yourself and improve your work every day.
I hope that those steps will help you to start and enjoy your Scrum journey. I know that you can find a lot of sources of knowledge about this subject on the Internet, but remember - it is better to build a good foundation and and then discover more.
If you know the basics, but you still struggle with using Scrum, feel free to reach out to me and register for my Scrum Master consultation.
Good Luck!
Would you like to read more about education?
Sign up for the Newsletter & join Let's Scrum it community!