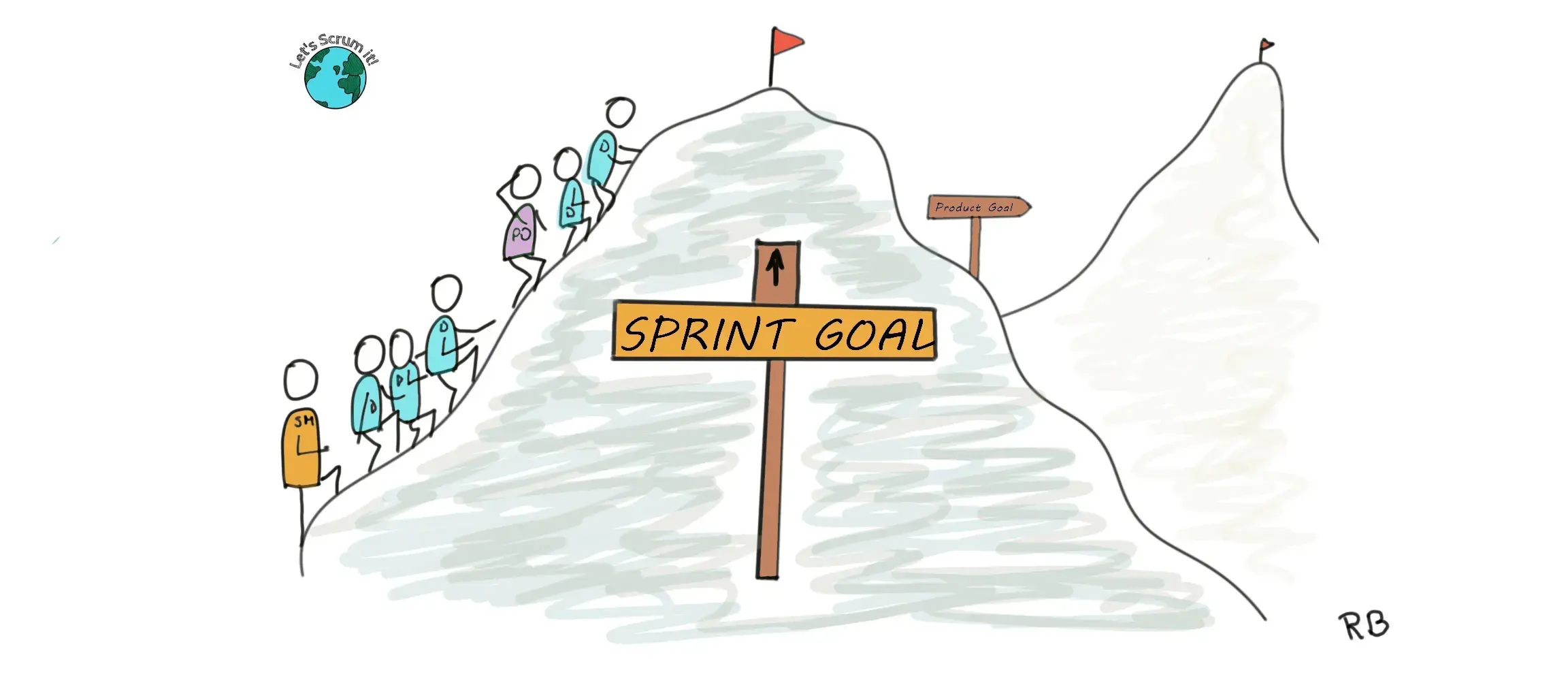 Sprint Goal in Scrum - why do we need it?
May 18, 2020 • 4 min to read
This article explains what is the purpose and benefits of Sprint Goal in Scrum. If you don't know what it is and how to use it, check out this post.
Table of Contents
Introduction
*This post has been updated based on the Scrum Guide 2020.
When I wrote this article for the first time, I mentioned:
In the current fast-changing world full of new challenges, it's easy to forget about goals.
Now I don't agree with this sentence at all. We set up many goals - at work and in our private lives. I would say that the problem is related to having too many goals and forgetting what we actually wanted to achieve. We are moving forward overcoming challenge by challenge.
So, today I would replace my old sentence with:
In the current fast-changing world full of new challenges, we need to focus & to have a clear direction of our actions.
In Scrum it is simple. We have a Product Goal which helps us with the long term vision of product development. During the Sprint Planning, we also create a Sprint Goal to understand what is our direction in the short term.
Today I will explain the benefits of having the Sprint Goal & why it is a really important artifact in Scrum.
Focus & Direction
I already mentioned how Sprint Goal gives us the direction of the upcoming Sprint. It should be created during the Sprint Planning meeting to help Developers plan their work.
It is also a single objective. I had many discussions about it with my Scrum Teams. The main reason why it is single is helping Developers to be focused. As you may know, one of the Scrum Values is FOCUS. Without being focused, Developers cannot be creative & develop high-value products.
Prioritization
It's easy to get distracted by multiple small tasks during the Sprint. That's when it's extremely important to remember about the Sprint Goal and answer the question
Does this task help The Scrum Team to achieve the goal?
If the answer is yes, we can start working on it. If not, it should be lower on our priority list.
Without answering that question we can find ourselves busy, but not moving forward with plans that we had. In the end, the result is disappointing - the goal is not achieved and the outcome of the Sprint doesn't satisfy us.
Interactions between Developers
Sprint Goal is also helpful in daily inspection of the work during Daily Scrum meetings. In e Scrum Guide 2017, you could find examples of the questions which can be answered by Developers during Daily Scrum. They removed them in the latest version & I think it was a good idea. Many teams used these questions incorrectly by removing "Sprint Goal" at the end. Then, Daily Scrum wasn't just to collaborate and plan the day, but it started being just a status report meeting.
That's why I think, it's good to have a visual reminder of the Sprint Goal on the Scrum Board. It will help Developers to focus. When they talk about Sprint Goal, the whole discussion is different. They start working together, instead of working on separate initiatives. They focus on something that is related to all of them, not only on their individual tasks.
Sprint Goal also helps them to decide what is more important and what they need to focus on during the upcoming day. I still remember how proud I was when during Daily Scrum one of the Developers stopped the other who was overloading himself with low priority work items. He asked him: "Wait, but does it help us to achieve the Sprint Goal? Maybe you could help with this issue instead?". That was the moment I knew they were on the right track.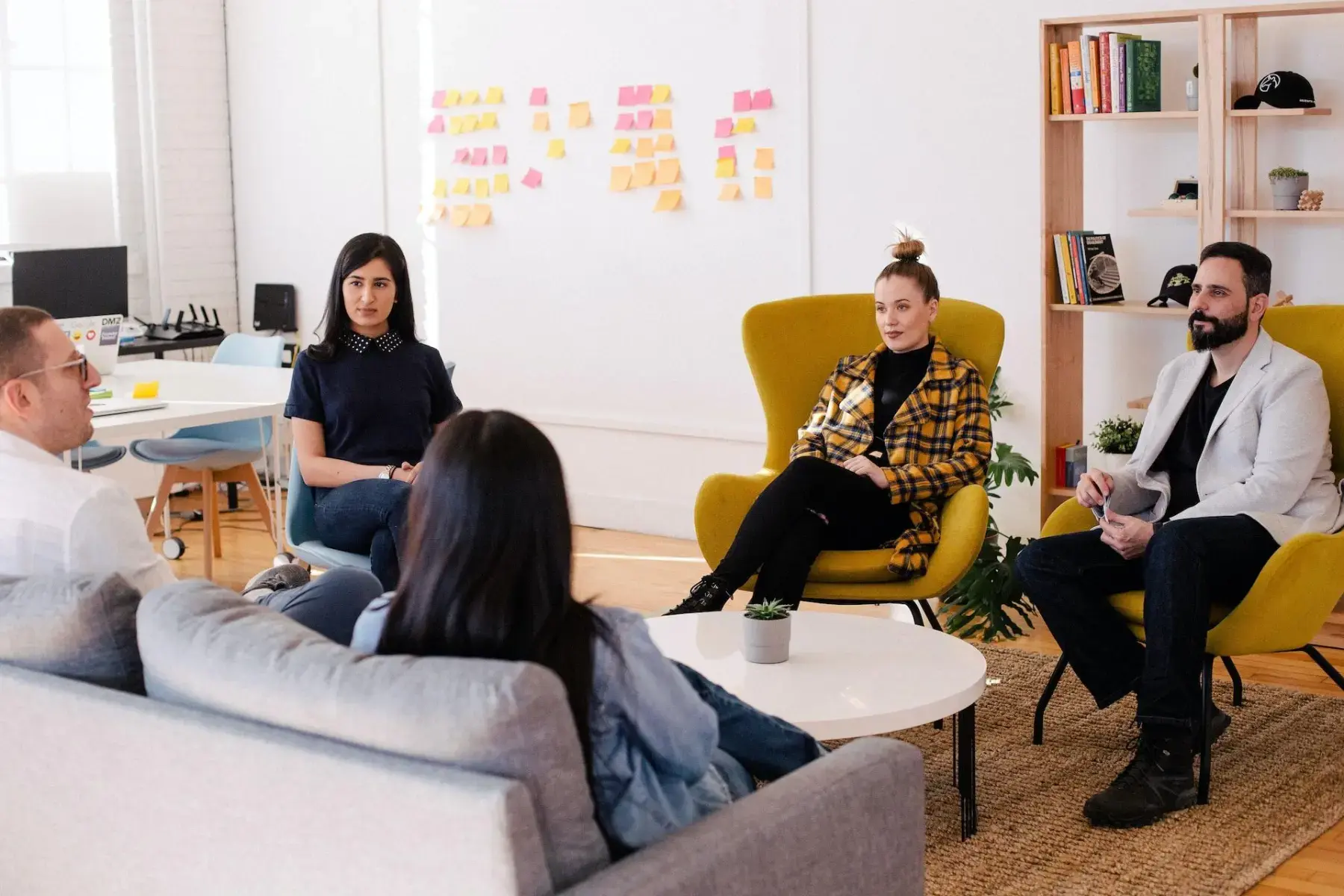 Outcome of the Sprint
Sprint Goal is also a great tool during Sprint Review - the event focused on inspection of the outcome of the Sprint. It helps the Scrum Team to understand what was accomplished and what was stopping them from achieving what they planned.
By referring to the Sprint Goal, Scrum Team & stakeholders can think about the changes required in the upcoming Sprint. They can also celebrate the success achieved during the Sprint.
Summary
In conclusion, the main benefits of using Sprint Goal are:
Developers are focused

Clear direction of the Sprint

Clarity about what is important during the Sprint

Prioritization of tasks is easier

It's great inspection tool

It helps in interactions between Developers

Tool to present the outcome of the Sprint
If you noticed that your team doesn't pay attention to Sprint Goal, I encourage you to start using it in all activities that I mentioned and see how much it will impact your work. I can tell from my own experience, you will see the difference!
Would you like to read more about education?
Sign up for the Newsletter & join Let's Scrum it community!